Portraits Matter!
In our current world, people are steeped in a deep realm of business, marketing, social media and websites, looking to make the best possible impression fast.
People like to work with people they know and a great portrait is a powerful method to create familiarity.  A great portrait is an opportunity to get clients and prospects to remember you. And great portraits, that's my specialty.
The quiet power of a serious gaze or the perfect sized smile are wondrous things.  I seek to bring out the very best in people. Even people who don't like getting pictures taken have a good experience!
We want to show your personality, the essence of you, your best expression, your best angle–– in flattering lighting––all coming together to define the best possible you.
What people say about their photos:
"PERFECT! ABSOLUTELY PERFECT! You are more than just a great photographer – you are a phenomenal artist – to be able to make me look that good." Jack F.
"I have never, ever, ever, ever had a photo taken that I liked except from you!"  Linda H.
"I have never let people take my picture but Charr made me feel so comfortable and I felt I could trust her.  My pictures look good and I really like them."  Geri L.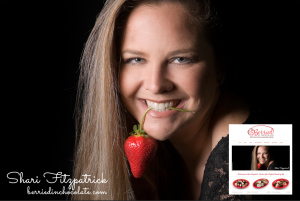 The cost for a head shot session in my photo studio is $150 and includes the following:
• One-on-one phone consultation to assist in planning what you need prior to your photo session including wardrobe suggestions.  You can also visit my What To Wear page for some guidelines to get you started.
• Your photo session, which typically can take up to 20 minutes.
• Digital delivery via zip file containing a good selection of your pictures, watermarked.  Your gallery images are un-retouched lo-res pictures and web or email ready.
• Full professional retouching on your selected image.  Eyes brightened, blemishes, wrinkles, stray hairs and scars removed or diminished to flatter you.
• Digital delivery of your beautifully retouched high-resolution file and also a web-sized, emailable version.  Your final image does not have the watermark.
• Unlimited use of your image for personal or business use.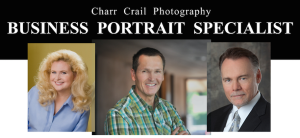 Do you have special needs or requests?  Volume Discounts,  custom sizing, images on CD, layout or design, black and white conversions, text added and special requests available at additional cost.  Please ask!
CALL OR EMAIL FOR MORE INFO OR TO BOOK A PORTRAIT OR HEADSHOT SESSION:
Charr Crail       Phone:  916-672-8423      email:  charr@charrcrail.com
Are you ready to book a session? Get in touch and let's compare calendars.  🙂