Here are some general guidelines on what to wear for your photo session.  More than anything be comfortable and choose something you feel really great in and that makes you look good!
BUSINESS HEAD SHOTS: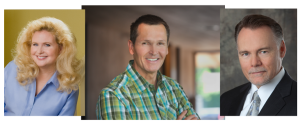 For a business portrait/head shot wear business attire, something you might wear to an important meeting or interview.   You want to appear friendly and accessible while looking your best as a professional.    For both men and women dark colors work well — black or navy blue suits or jackets.  On both men and women pastel shirts or blouses always look great.  Although a white shirt looks good under a jacket it rarely works well on it's own.
In general steer clear of grey and brown, which don't photograph well and are not flattering to skin tones. But beishe works fine.  Darker colors, jewel tones or pastels are suggested.
For women a little jewelry is very good— earrings and a necklace.  Nothing big but a simple sparkle always adds a nice finishing touch.
For men a tie!  All ties are great with the exception of "big picture" or novelty ties, which in photos are fun but distracting.  The color of the tie should be complimentary to the shirt.   (Novelty ties can be a lot of for fun personal or family portraits, they just don't work well for the "professional" ones.)
For the head and shoulder portraits it won't matter if you are in jeans or something comfortable waist down.  The most important part is waist up so you don't need to be concerned with shoes or jeans or anything.  🙂
PERSONAL  PORTRAITS: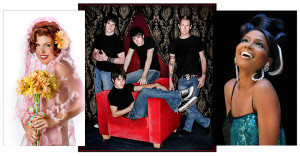 More than anything wear something you feel great in!  Dress comfortably and choose clothes that make you look good.  Don't be afraid to choose something fun too!  For personal portraits feel free to be you!  But there are a few good guidelines…
Tops should have an attractive neckline.  When in doubt bring a variety of necklines to choose from.  Whatever you wear be sure you feel comfortable in it. Don't bring your closet but a couple of good options are helpful.  Bring at least one great thing with sleeves.
For the bottom wear dark colors– black slacks or jeans, blue jeans and black shoes all work great.  If these are not going to be full length pictures don't worry about shoes.
Anything with loud or noisy patterns usually don't work.  Some strong line patterns actually create an optical illusion in photographs.  Definitely avoid logos on t-shirts.  Just like strong patterns, characters or large logos of any kind on shirts can be distracting.  Advertising your favorite band or product is good advertising for them but not necessarily for your personal photos.  Though I can Photoshop things out later this is an added expense you can avoid by not wearing them during your session.
Accessories– For women feel free to wear that beautiful bangle or necklace you love!  And textures are great in photographs too.   You can add scarves or belts too. Don't shy away from different textures.
Avoid all white clothing.  If you are wearing an all white shirt the lighting– sun or studio– can sometimes blow out detail in the fabric.
ACTORS/ENTERTAINERS: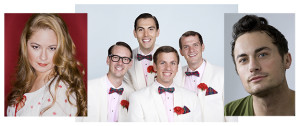 For theatrical head shots you will want to bring dressier, upscale clothes with darker colors.
Dress comfortably so that you feel good and choose clothes that make you look good!  Most importantly you want to look like you!  You want to look just how you would show up to an audition. You are selling your looks and your personality in your head shot.
Pay attention to the details like layers, ties, belts, textures.  Avoid turtlenecks, logos, anything busy including big patterns, novelties, lines or stripes.
Bring a variety of tops to vary your look– professional, casual, blue-collar, sexy or intellectual for example.  A simple black shirt or dress is a very good option.  Avoid white unless you're wearing it under something.  Darker clothing in general is a good idea since it puts the emphasis on your face and eyes.  Don't worry about your shoes unless we are doing a full length shot. 
A few ideas for women: Stretchy tops, textured sweaters, rich fabrics, scoop or rounded necklines. Thin straps  and v-necks are fine as well.   Wear or bring bras that match your  colors and work with your necklines.
A few ideas for men: Dress shirts, crew necks, textured sweaters, v-neck.  Business attire for a professional look is a good idea.    You can create contrast by layering a t-shirt or a collared shirt with a jacket.
For a great commercial look, bring casual clothes in lighter, brighter colors. Sporty and fun works great. Consider layering light and dark clothes for contrast.
This is for everyone– Definitely wear something you feel great in!  Dress comfortably and choose clothes that make you look good.