The Art of Doodling and Embossing on Metal Class You'll Want to Experience!
Next Class:  Thursday February 9th, 2017.  6:30 – 8pm.  Sign Up Now.

You've probably been doodling forever but this is definitely a fantastic new spin… 
In this class we are Doodling with intention and it has a kind of Zen to it.  We are doing it on a very soft metal too.  Yes, we are embossing on metal.  This technique I'm teaching you is actually very sculptural and simply gorgeous to look at.  It's all about line and creating a sculptural aspect to what you create.  You don't have to know how to draw!  If you can write a sentence, put a period at the end of it, sign your name or draw a wavy line you're good to go.
We are doodling in a way that is all about allowing freedom while creating line and design.  The intention is to be adventurous.  We may not even know specifically where we are going or what it will look like in the end.  It can almost be a kind of artistic meditation.  The beauty part is you don't need to be an "artist".  You already are creative even if you don't realize it.
You will experience great freedom and utilize your imagination during adventurous activities designed to take you in to a kind of artistic meditation with brings forth something brand new into the world— a work of art that never existed before.  A thing of beauty reflecting your own unique artistic effort and sensibilities.
What at first glance may look complicated is actually very simple— each deliberate stroke at a time.  Dots, lines, curves, circles and squares all flowing into one another.
Once you draw that line it's there and can't be undone.  The coolest part about this is that in this wondrous technique even mistakes can lead you into an entirely new direction for an awesome unexpected pattern in the making.  Even if you start out not knowing where you are going you will keep building upon the exciting and unfolding nature of this wonderful art form.  And if you do know where you're going the unfolding is just as wondrous as you see your piece develop to it's fullest expression.
Freedom, challenge, adventure, the unexpected, intuition, observation, focus, imagination, deliciousness unfolding with each stroke.  And this type of creation is a never ending invention.  Once you learn these wonderful techniques you'll want to keep going with the unusual and creatively satisfying craft.
You can register now using the Add to Cart PayPal Button below or contact me directly with questions or to sign up.  Space is limited to only 10 people so sign up early to insure your spot in this amazingly fun class.
The class is $35 per person and includes all you need the materials you need and the tools to use to create beautiful and unique artwork, which you will be taking home to enjoy forever!   
WHAT PEOPLE SAY ABOUT THIS CLASS…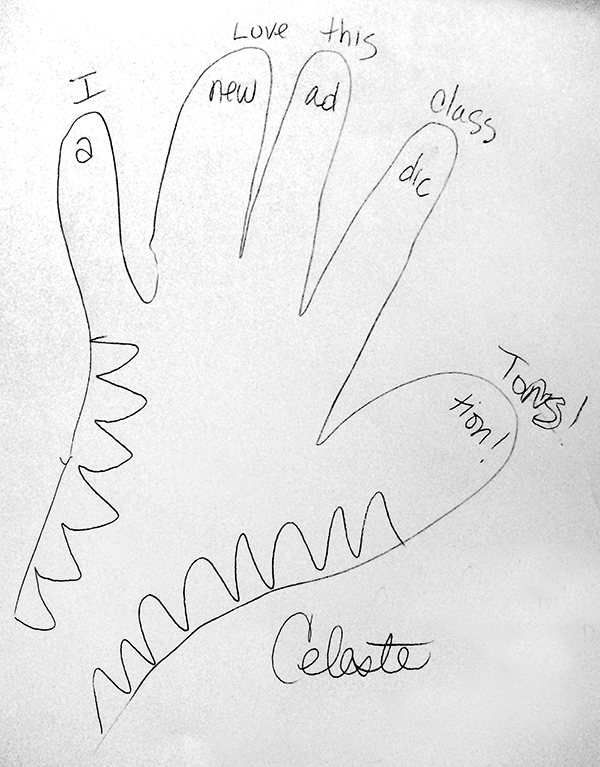 "Fantastic class.  Unique craft like no other.  Great instructor who makes you confident no matter what.  Thank you."  Brooke C.
"Great class!  I am so happy to have this new art form to explore.  Thank you so much for making it so enjoyable."  A. M.
"Always great fun in your classes.  Your enthusiasm makes us all feel like real artists!  This doodling is something I might want to pursue.  Squiggles & lines & dots, oh my!"  Becky B.
"This class was awesome. I would have never thought to combine doodles with embossing on metal. Very fun! The possibilities are endless and you don't need to be an artist to create something totally cool and original." Kim K.
"Charr is her amazing self in any class I've taken. This one was extremely creative without boundaries."  I. F.
"Fun Fun Fun– Had a great time learning something I had no idea that I could do. Charr was very enthusiastic and informative, organized and thoughtful." Andrea K.
"Enjoyed this class very much. Loved having the silhouettes to use and the examples. Had very little expectation but had a lot of fun. Glad I came." Mary
"Wow, thank you so much! I can do art. This was a great class and your presentation was top notch. Thanks again." Susan S.