This is about art, it's about people, it's about life, love, artistry and community.  It's about who we are, what we do and what we bring to the world.  No matter what we do or how we do it we leave something of ourselves behind, that's our legacy.
Let's Get Creative!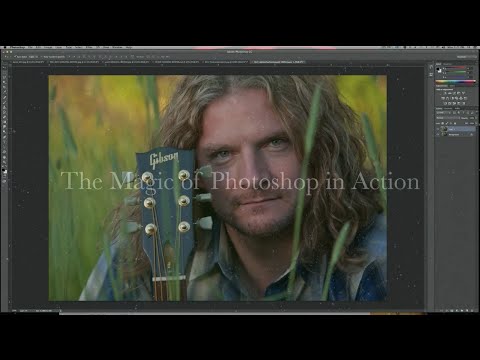 Do you want to learn how to make your pictures look even better?

Are you eager to learn how to use photographs to your advantage for business?

Do you want to make art from your photos simply for the joy of it?

Do you want to take your creativity to the next level?
Imagine the wonderful possibilities!
You're probably taking pictures everyday but you may not be thinking of it as artistic expression.   Images capture the hearts and minds of people.  They convey our human experience,  they remind us of our own history.  Even our cell phones now are like digital photo diaries!  When we look back at our pictures we are instantly reminded of that day, this event, that mood or feeling, this person, that experience.  And with todays creative software we can beautifully enhance our photos to make them look amazing.  I can teach you how simple it can be too!
Wh

ether you are experienced taking pictures, doing it on the side for fun or profit it's all wonderful.  If you want to kick it up a notch and get firmly planted on the next level we have a class for that.  You'll find creativity centered 

classes

for all needs and all levels of expertise specifically created for those seeking to upgrade their understanding and practical skills in photography and artistry.
These

classes and workshops

are perfectly sized and completely hands-on.  You get the maximum personal attention and true experiential learning.  Some of the workshops are now taught live in the virtual realm, which means you can attend from home or wherever it's most convenient for you with just the click of a link!

An Expanded Way of Looking at Your Photos…
Pictures have become a way we communicate with not just our friends and family but with the world.  We post and share pictures on

Facebook

,

Instagram

,

our blogs

or we share via texts frequently.  It's a new way of connecting well beyond our backyard and being a voice heard.  We share pictures of exotic vacations, our children including our cats and dogs, the beautifully browned holiday turkey or that morning's latte.  We share our selfies.  Sometimes we use creative apps and look for personalized products of every kind imaginable that we can put our own pictures on.   There is so much immediately at our fingertips!
We are in a huge digital revolution where great imagery and the myriad of ways to use it is mind-boggling.  That's why I teach this stuff.  It's extraordinary fun and I believe there is an artist in all of us.  Even if you think that's a wild idea I can show you the artist in you.  And not only that but whether you have a fantastic professional camera or are using your cell phone I can help you bring out the best in your images and the artist in you.
I'm Charr.  I've been a photographer and artist all my life and I've been published worldwide during an amazing career as a photojournalist.  For me, when the paradigm shift from film to digital happened I was thrilled.   Seeing art and photography meeting smack dab in the middle allowed me to create in ways I never could have before, and not for lack of trying!  I started having so much fun making art out of my photos and I still can't stop.  I'm learning new things every single day and delighting in teaching amazing these techniques though my

classes and workshops

.
It's Fun and Easier Than You May Think! 
I love to teach people who are brand new to it and don't know anything all.  I love showing great techniques to seasoned pros looking to learn new ways to make more money in their business.   I love to help creative people enhance their photography, art or layout skills.  In my

classes and workshops

you can learn to create everything from personalized products to great layouts or masterpieces of fine art.  The software I use is Adobe Photoshop (Elements users are welcome too) to teach you how to maximize each photo you take so you can use it for fun or for business.  But the creative realm I draw from and teach you about is far more than software.  It's a way of seeing, finding, creating and gathering imagery that you can now use in ways you may not have previously imagined.
From the practical to the marvelous.  There's a digital imaging photography workshop for everyone and every skill level.
I'd love to talk to you so please sign up and get in touch!  

CLICK HERE

 for my contact page to call or email me.
Find out about my workshops by

CLICKING HERE

.
Interested in coaching or one on one training? 

Click Here

 for contact information to schedule a free consultation with me.
To book me as a speaker for your event

CLICK HERE

 for contact information.
Interested in having me create a One-of-a-Kind portrait for you?  CLICK HERE