Charr Crail, Photographic Artist

Do you ever sit in wonder at how movies are made or how pictures can look so real and still like they were created in other dimensions?  Never before has photography and art been so closely aligned.  Thanks to powerful software programs such as Adobe Photoshop and some amazing mobile apps we can go further into easily creating from our imaginations.
I started combining photos and artworks in a long ago world that involved film and printing black and white photos in a chemical filled darkroom.  I still think back with awe about the magical moment that an image would appear in the developer bath while standing in a darkroom filled only with a dim red light.  I was an artist then using my prints as the literal canvas— drawing on them with india ink and painting them with intensely vibrant dyes.
But things changed and technology is rapidly advancing so being a photographic artist has changed our way of working but it has not necessarily changed how we think.  In fact, the world is so filled with possibility and awe inspiring tools at the ready we can now create anywhere at any time thanks to our mobile devices too.  I'm a full-time professional photographer with a fascination for transforming photographs.  It's who I am, what I do and what I love to share through teaching.
Did you know you're an artist too, no matter the medium?  True.  Because art is in everything we do, whether it's preparing a delicious meal or building the perfect doghouse.  It's in how we choose to dress each day, it's how we calculate a mathematical equation.  Art is in the design of a rectangular wall switch as much as it is in a rich oil painting now hanging in the Louvre or sprayed onto the walls of an alley facing wall on a downtown street.
Welcome to this ever evolving creative world we live in that has brought us extraordinary access to anything we can dream of to create for ourselves— from our personal self expression to more practical needs like marketing our businesses.
Do you want to learn how to make your pictures look great?
D0 you want to transform them into works of art?
Do you want learn how to use your cell phone not only to make better pictures but possibly to do product photography with it?
Do you want to make videos or slide shows you can use to capture special events in your life or to use in your own business marketing?
I'd be thrilled to help you learn how to do all of these things using easy to access but powerful tools and techniques to make the most out of your pictures– for personal or business needs.  Nothing delights me more than helping people go to the next level with what they need to get the job done.
Find out more about Digital Imaging and my Photography Workshops:  

 CLICK HERE

.
Want a Portrait Session with me?  CLICK HERE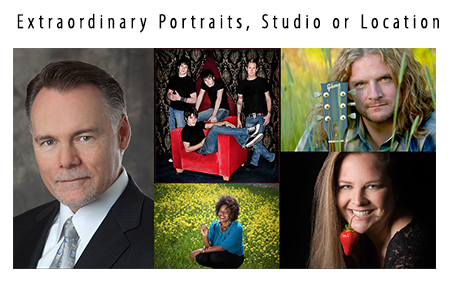 Book me as a Speaker for your event:  CLICK HERE 
Interested in having me Create a One-of-a-Kind art Portrait for you?  CLICK HERE
Interested in Creativity Mentoring or One on One training?  CLICK HERE 
CHARR'S ARCHIVES

— An interesting place to visit and see images from a long career of photojournalism and artistry.