THIS CLASS IS FOR ANYONE WITH AN IPAD OR AN IPHONE!
Yes, I am App-sessed!  It's a well known fact that I derive much pleasure from creating art using my iPad.
Do you long to be creatively expressive?
Do you love making art but have trouble finding the time?
Are you looking for something fun to get your artistic ya ya's out?
Do you have an iPad or an iPhone and a finger?
If you said yes then you can make the coolest art ever — whenever, wherever inspiration strikes– and I will show you how!
When I discovered the iPad and all the incredible art apps I could play with I was thrilled!  Now, I was no longer chained to my computer desk when the mood to create! Now, I can create right on the spot, iPad or iPhone in hand, and you can too. I will show you exactly how I do it!
In this LIVE Virtual Class you will learn:
My very Favorite and Top go-to Apps for creative self-expression.
You'll learn how to take a blank canvas or a photo and turn it into a true and fully-realized unique work of art.
You'll get great tips, techniques and the insider scoop on my favorite tools within the apps for creating art using an iPhone and/or  iPad.
You'll learn about stylus versus finger.
and more…
All classes are recorded too and you get a link to download it so you can watch and listen again and again.
Here's one of Charr's iPad paintings created from her cell phone photo and painted entirely using mobile Apps.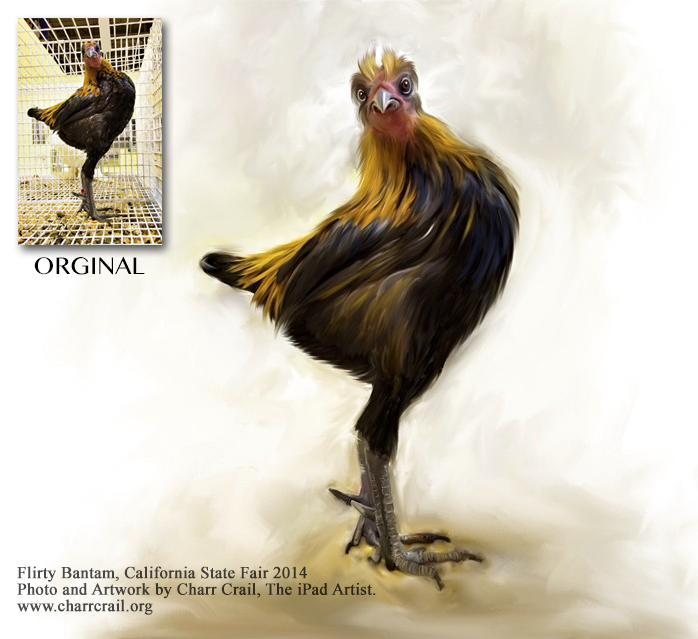 Watch another movie to see more examples of iPad artistry by Charr Crail
Questions about the class or anything else, wanna chat?  Contact Charr now to Sign Up for the next workshop and get any additional information you need.   charr@charrcrail.com – 916-672-8423
Sign up for my email list too and be the first to know about it.  PLUS you get some fabulous original free art when you sign up!